Voice : Main interface.
Main interface.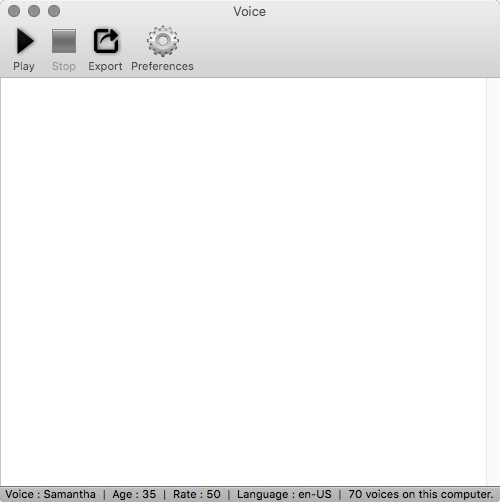 The toolbar
The toolbar is divided into 4 parts :
Read : Read the text.
Stop : Stop reading the text.
Export : Export the text to an audio file.
Preferences : Open the Voice preferences panel.
The status bar :
Voice : Voice name.
Age : Age of the voice.
Rate : Shows the speed of the voice.
Language : Indicates the language of the voice.
Informations : Indicates the number of voices installed on your system.